Business
Reasons Why Sports Broadcasting is the Ideal Career for You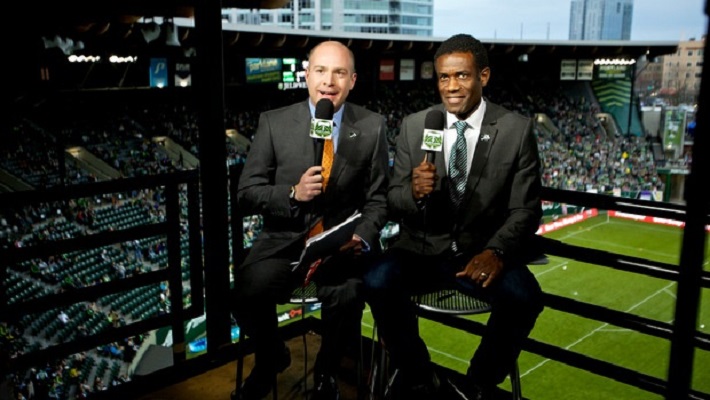 ESPN is the numero uno in sports broadcasting that connects us with the most powerful sports stories. If you are looking forward to have productive work in sports, broadcasting is a place to be. There are also many women sport broadcasters thriving in the field, so never consider this role to be gender specific. Sports broadcasting entail coverage of sporting events making the most of various types of media. Broadcasters provide an in depth analysis and play by play announcing for major sports network, but this goes beyond that.
Responsibilities of a sports broadcaster
They are more like storytellers, showcasing the stories from sports organizations to the fans. Connecting the two is the most important job as it entails a lot of hard work and dedication. The typical job role of a sports broadcaster is to write and prepare the news coverage and analysis and then showcase it interestingly. But, it is hard to narrow the role of sports broadcasting in a single area. As a matter of fact, this job has a lot more responsibilities to look after like analysis of sporting events, announcement of play by plays, interview of the coaches and athletes during pre and post game, predictions on future games, exploration of sports history, reading from a teleprompter, creation of scripts and articles etc.
Skills
To perform these various duties, sports broadcasters usually have a varied skill set. Aside from the essential skills needed to work in sports, they are also good at:
To ace at these duties, you need to have a varied skill set. Apart from being acquainted with the sports, you also need to be good at:
Creating your own scripts
Having a great on air personality
Public speaking
Storytelling
Researching on sports
Building relationships with superb interpersonal skills
Building technical skills for production purposes.
Education
In order to build a career in sports broadcasting, you need to pursue an undergraduate degree in broadcasting, communications, radio and TV, journalism or other associated fields. This job field emphasizes on aspects such as media writing, journalism, mass media, communication law, and audio production.
Most important requirements for this job role
There are three most important requirements in order to ace at being a sports broadcaster:
Be comfortable in front of a camera
Writing skills and ability to ask questions
Have a strong work ethic.